Technical Approval No 001SC-01/311-2022
Design of prestressed strand structures: In prestressed concrete structures, the initially applied prestress decreases over time due to deformation and creep of the concrete and relaxation of the prestressing steels. Therefore, steel characteristics, defined as steel relaxation under conditions of constant length or loss of tension, are one of the important parameters to be considered when designing prestressed concrete structures.
Applications: Prestressed concrete strands (PC Strand) are used in areas such as the production of bridge beams, precast building elements, columns, nuclear power plants, silo construction, civil or building construction.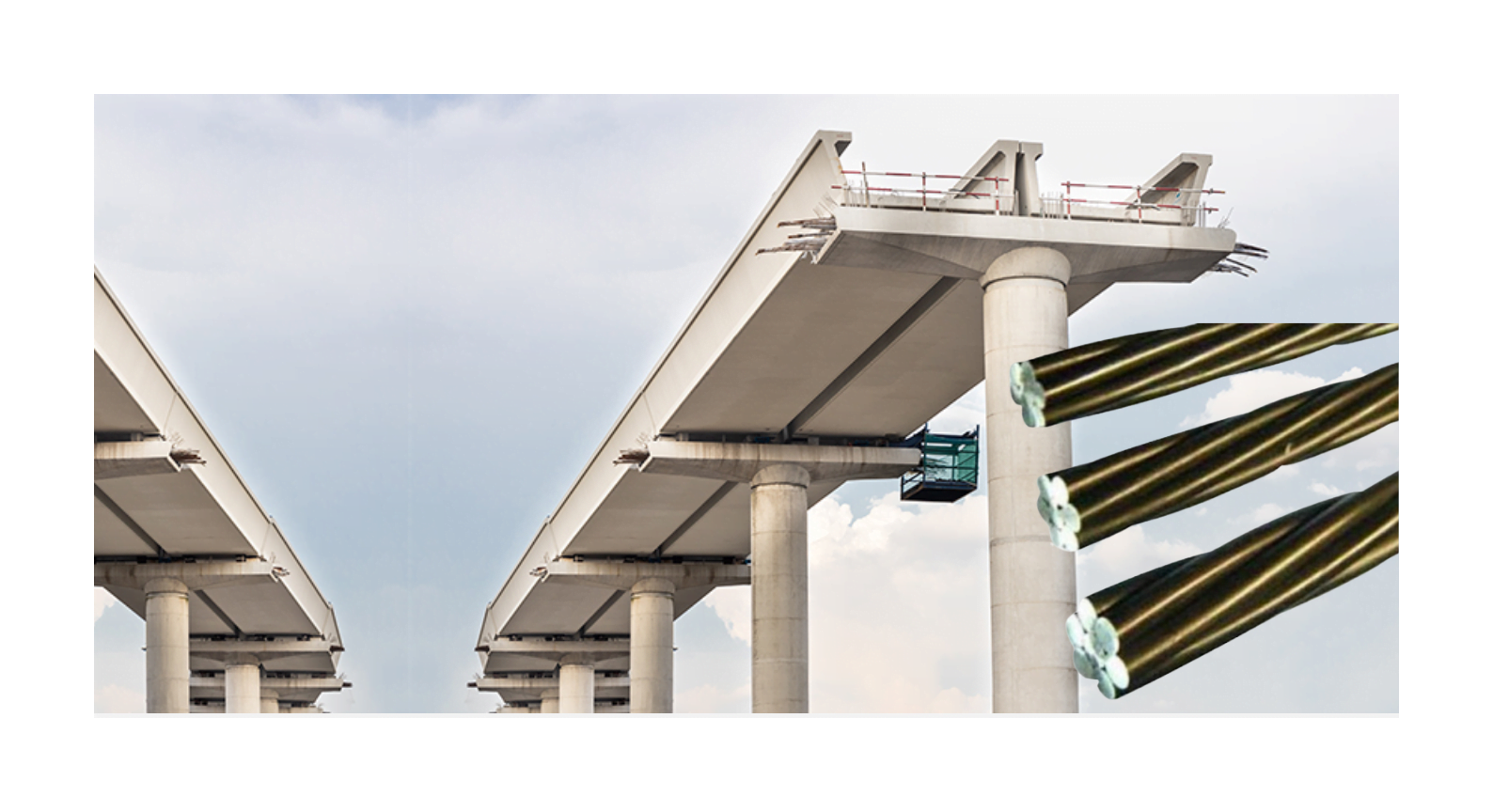 Performing.
Very high tensile strength.

Excellent corrosion and fatigue resistance

Uniform elongation in pregnancy.

Excellent pointing behaviour.
Manufacturing standards: EN 10138-3; ASTM A416
Technical specifications:
General features.
Direction of inflection: right (Z) or left (S) depending on customer order.

Delivery: 2500-3000 kg of husks, specific packaging for rust prevention